All the Groom's Men
(in order of appearance in Greg's life)
Jeff - Best Man
Despite their 9 year age difference, Greg and Jeff could be found side-by-side at nearly all of life's events: Bar Mitzvahs, birthdays, or just chilling in the crib (literally, Jeff climbed into baby Greg's crib to hang out). Jeff also made a habit of dressing up his little brother to look just like him. This made Jeff a natural choice to stand by Greg on his wedding day -- the one time Greg gets to choose what Jeff wears!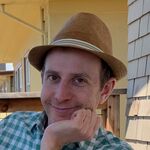 Andrew - Best Man
Growing up, Andrew often had to look after Greg. This involved frequent drives to school while listening to Tom Petty's Free Fallin' on repeat. Andrew was a long time resident of New York, but Greg is glad to now have him in California where he moved with his husband, Erick, and pup, Noah. Perhaps Andrew will give his Best Man speech in the same Australian accent he used to order Domino's pizza when he was babysitting Greg.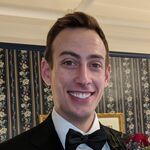 Jack - Groomsman
Greg and Jack became friends when they started skipping high school gym class to eat Lange's sandwiches and Piper's Kilt burgers. Their friendship extended to their time at the University of Michigan, where they ate Zingermann's sandwiches and Blimpy burgers. Raising their cholesterol levels and suffering through four horrible seasons of Michigan football only brought them closer together. While Michigan football has improved, Greg and Jack continue the losing tradition, and can often be found at the bottom of their fantasy football league rankings. But when Greg won the league championship in 2018, no one was happier for him than Jack.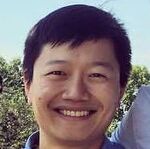 Tian Jun - Groomsman
Tian Jun and Greg met in a screenwriting class at the University of Michigan, where Tian Jun was forced to read one of Greg's extraordinarily inappropriate jokes out loud. After moving to L.A. together, Tian Jun and Greg found a mutual affinity for ping pong, playing catch, and of course carne asada fries (the only thing worth ordering/edible at their favorite late night haunt). Greg fondly thinks of Tian Jun as the roommate who regularly fell asleep in random places throughout their apartment. Although Tian Jun moved to New York several years ago, he still spends lots of time in L.A. as a staffed television writer.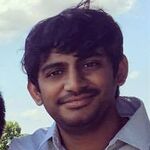 Bhanu - Groomsman
Greg and Bhanu met in a television writing class at the University of Michigan. Little did they know that Bhanu would go on to hold the distinction of living with Greg longer than Greg has lived with any non-Wachtenheim. As roommates, Greg watched Bhanu consume gallons of hot sauce so spicy it was almost as if he was drinking fire itself. Born six days apart, Bhanu and Greg held many joint birthday celebrations over the years. They've also enjoyed amazing trips to Lake Arrowhead, Big Bear, and Traverse City (drive made via the world's worst rental car). They share an Amazon Prime account to this day.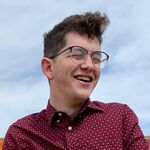 Robby - Groomsman/Bridesman
Even though this guy will always be eight years old in the minds of pretty much anyone who grew up with the Rosens, he is also the wisest eight-year-old of them all. Robby is easily everyone's favorite Rosen sibling because he's a genuinely great human. Always ready with advice worthy of someone twice his age, he's a pretty stellar dude. This is why Greg and Jackie both wanted him to be on their side of the wedding party, and why he'll be both a groomsman AND a bridesman at the wedding (not to mention, of course, the unofficial wedding stylist - have you seen his shoes??).
The Bridesfolk
(in order of appearance in Jackie's life)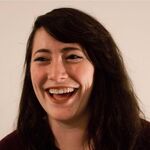 Amy - Person of Honor
The cooler, smarter sister in every way, Amy is truly one of a kind (there's a reason they're always the "defiant child" at Passover). And yet, they and Jackie are also very similar. No one else talks as much as Jackie (except maybe Greg), eats as much takeout, or laughs just as hard over the "Unagi" episode of Friends. By Jackie's side since the age of two, Amy was obviously going to be her maid of honor. And they're particularly supportive of Jackie and Greg, once calling Greg "the best thing that ever happened to Jackie." We love you. Now move back to California!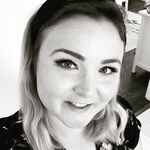 Liz - Maid of Honor
More than Jackie's best friend, Liz is an honorary Rosen sibling. Their best friendship was really solidified on the first day of 7th grade when Jackie showed up to school wearing a make-up foundation that made her look like Donald Trump. A dutiful friend, Liz dragged her into the bathroom to scrub it off. Since then, they've been there for each other through it all, from Jackie's bat mitzvah (which Liz has made clear the wedding must live up to), to their sorority days at USC, to grad school graduations. And they'll be there for each other for the next 100 years too.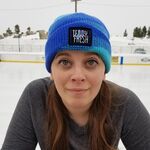 Andie - Bridesmaid
Andie is the kind of person that you will never fully understand when you first meet her. Seemingly quiet and understated, Andie is actually a fiery human with the greatest sense of humor. She's one of the most sarcastic people you'll ever meet, and the best kind of weird (which is why she and Jackie get along so well). From playing running charades with their high school buddies, to pushing Andie through a window in Jackie's old apartment in Berkeley, Andie and Jackie have had a ton of adventures over the years, making their friendship truly one in a million.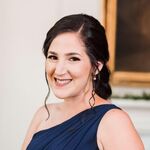 Dana - Bridesmaid
Two years ahead of Jackie in college, Dana was kind of a Mama Bear figure in their sorority. She was always someone that Jackie (and Liz and basically everyone else) looked up to tremendously, but also always someone who was down to have fun. Jackie and Dana got super close when they were roommates after college, bonding over their mutual love for the Bachelor franchise and all things curly hair-related. Dana is a loyal friend and the absolute best listener, and will always be there with advice/to lovingly tell you that you're being ridiculous.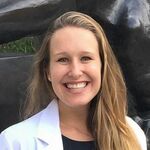 Carolyn - Bridesmaid
About two days into being an RA, Jackie knew that she and fellow RA Carolyn were going to be best friends. They would stop by each other's dorm rooms for what they thought would be ten minutes and end up talking for hours about everything and nothing. You don't come across a friend like that very often. And even though they didn't meet until college, Carolyn grew up 10 minutes away from Jackie in the Pacific Palisades, so they've decided that their friendship was basically fated. A certified badass, Carolyn will graduate from medical school just one week before the wedding (in Pittsburgh, no less, where Amy went to college and the Rosen grandparents met!).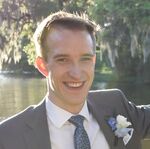 Georg - Bridesman/Officiant
Georg and Jackie always joke that they're kind of the same person. Also meeting as RAs, Georg and Jackie first bonded over their mutually inappropriate sense of humor and love for spontaneity (like the time they snuck into the abandoned LA Zoo at 2 AM after a sorority formal). Georg became part of the family when he picked Jackie up after she got her wisdom teeth removed and proceeded to record blackmail-worthy videos of her answering ridiculous questions/doing impressions while she was hopped up on painkillers. But in all seriousness, he's also the most thoughtful guy you'll ever meet, and has been a huge champion of Greg and Jackie since the beginning. And that's why Greg and Jackie asked him to officiate their wedding!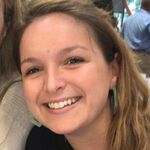 Natalie - Bridesmaid
Jackie and Natalie have the best meet-cute story of all time. Jackie picked up Natalie at a bar. They were in the Bay Area for a Teach for America retreat, and Jackie was on the hunt for a roommate. She had talked to Natalie by phone when they were preparing for school interviews and liked her immediately. And as soon as she found out that "You Jump, I Jump, Jack" was also her favorite episode of Gilmore Girls, Jackie thought it was too good to be true. So at a dive bar in Oakland, Jackie started asking the question, "Would you want to be my…" and Natalie finished the sentence, "roommate??" And they've been finishing each other's sentences ever since. They're thick as thieves - so much so that Greg knew he'd have competition for Jackie's attention when Natalie moved down to LA for grad school!